Car Dent Repair Nottingham
---

---
Got a dent on your car? Call Scuff Doc today, the mobile car dent repair Nottingham specialist! We understand how frustrating dents can be; more than just being an eyesore, they can reduce the value of your cherished motor. This is why we treat every car we work on like our own, taking the time and care to repair any dents in your car bodywork as if they were never there in the first place.

Our fully mobile car dent repair Nottingham service starts from as little as

£50

and can be carried out at a time and a place that suits you. To get a quote for your vehicle, call us now on 07885 407 588 or click on the button to request a quote below.
---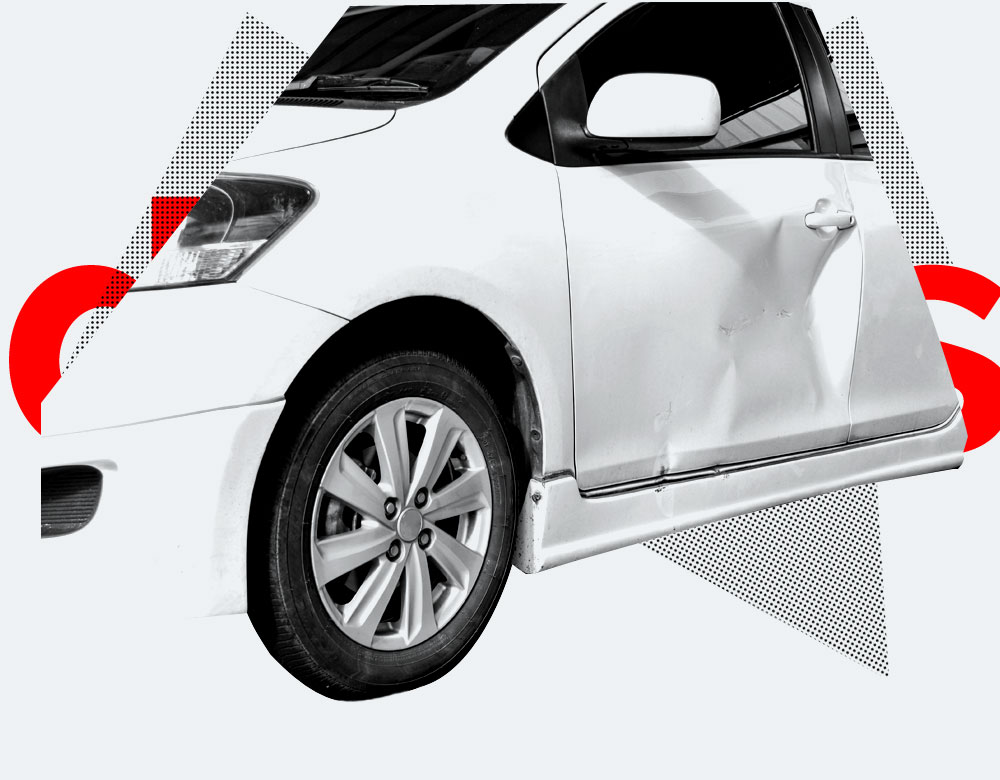 Paintless Dent Repair Nottingham
---

---
Even the most careful drivers in Nottingham pick up an unwelcome dent in their vehicle's bodywork every now and then. They can be caused by a number of things, such as a car door being opened onto your car in the supermarket car park, or perhaps by a lapse in concentration while reversing. It can be highly frustrating at the time, but the good news is that there is an affordable solution.

We can provide a mobile paintless dent repair service in Nottingham, meaning that you will not need to take your car to an expensive car body shop. PDR is a way of removing small dents on car body panels without the need for filling and re-painting, quickly restoring the appearance and value of your car.

For a quick and cost-effective solution, choose Scuff Doc for paintless dent repair in Nottingham.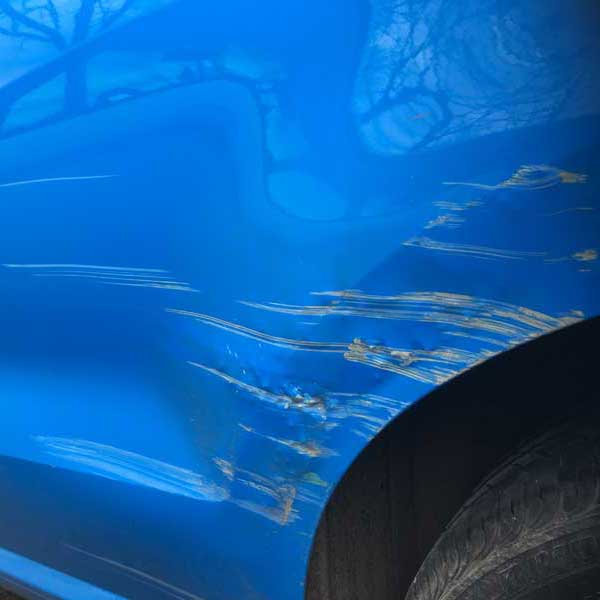 Mobile Dent Repair Specialist
---

---
Our car dent repair Nottingham service is fully mobile for your convenience. Got a busy schedule? Don't worry because Scuff Doc can drive to you and fix the dent on your car on the roadside or on your drive! Our team work quickly and efficiently to cause you as little disruption as possible; we know that you just want the job done so that you can get on with the rest of your day.

Getting your car to the garage is always an inconvenience & takes valuable time out of your day, but we offer a complete car dent repair Nottingham service. Call us today to find out how quickly we can get to you!
---
Call us today
To get your mobile car dent repair quote call 07885 407 588 and speak to Scuff Doc in Nottingham today! We'll come to your home or workplace and it will be taken care of in a flash.
Frequently Asked Questions
Why use paintless dent repair technique?
At Scuff Doc, we seek out ways to deliver cost-effective solutions without diminishing the value of your car. Using the PDR technique means that we will remove the dents from your car without needing to fill or re-paint the body. Contact us today to get started.
How much does a repair cost?
Our fully mobile car dent repair service starts at as little as £50 and can be carried out at a time and in a place that suits you. To get a quote for your car, call us now on 07885 407 588.
Will the paintless dent repair damage my car's paint?
No, this repair technique is the only guaranteed technique that will fix your dents without damaging the paint on the body.
How long does a dent repair take?
The duration of the car dent repair  Nottingham will be dependent on factors like the size and extent of the dent damage. With this, we will be able to give you an approximate duration for the dent repair.
Can the dents return?
Using the paintless dent repair technique means that the dent will never return. This technique guarantees a flawless finish that leaves your car as good as new, with no damage to the car's paint. With various design tools and reflection boards in use, the dent gets gently massaged out from the rear of the panel.
Why should I choose you?
With over 25 years of experience in mobile car dent repair, we pride ourselves on offering only the best service there is. Be rest assured that when you choose us to repair your car's scratches, you will only receive top-grade services. We make sure that your car is brought back to its former glory. Call us today to discuss your requirements in detail.