Mobile Alloy Wheel Repair Nottingham
---

---
Do you have an alloy wheel in need of repair in Nottingham, Nottinghamshire? Call Scuff Doc Today! We offer a professional and affordable mobile alloy wheel repair service. Whether you have a cracked wheel or your rims are damaged, we are able to repair, refurbish & straighten your alloy wheels.
---
Fully mobile alloy wheel repair & refurbishment services covering Nottingham, wheels repaired from £40
---
To find out more information or get a quick quote, call us now on 07885 407 588 or click on the button below to fill out our online form. REQUEST A QUOTE
---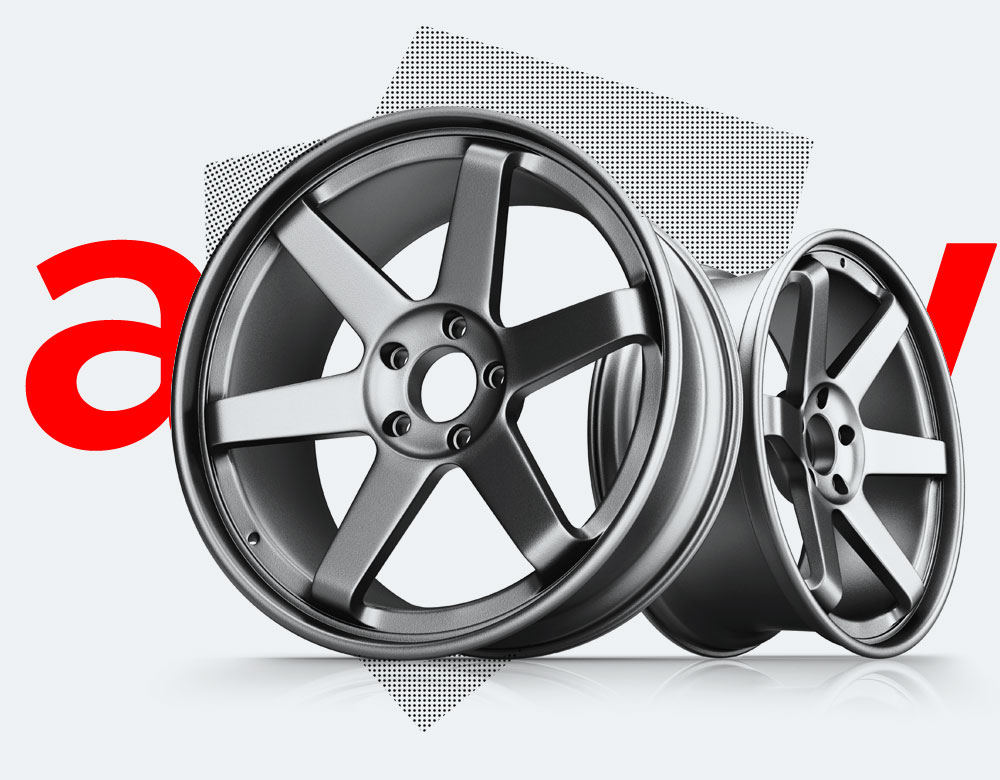 Fully Mobile Alloy Wheel Repair In Nottingham
---

---
We understand that life gets hectic sometimes and trying to fit us into your busy schedule may be difficult. This is why we offer a fully mobile alloy wheel repair service in Nottingham! Scuff Doc will drive to you and carry out a repair, refurbishment or straighten your wheel in Nottingham. Contact us today and we can arrange to meet you at home or wherever is more suitable for you.

Our professional team have years of experience in alloy wheel repair and work quickly and efficiently to have all your wheels back on the tarmac ready for your travels. If you have any queries then contact us today! Our friendly Nottingham team will be more than happy to discuss our alloy wheel repair service or any other services that we offer.
---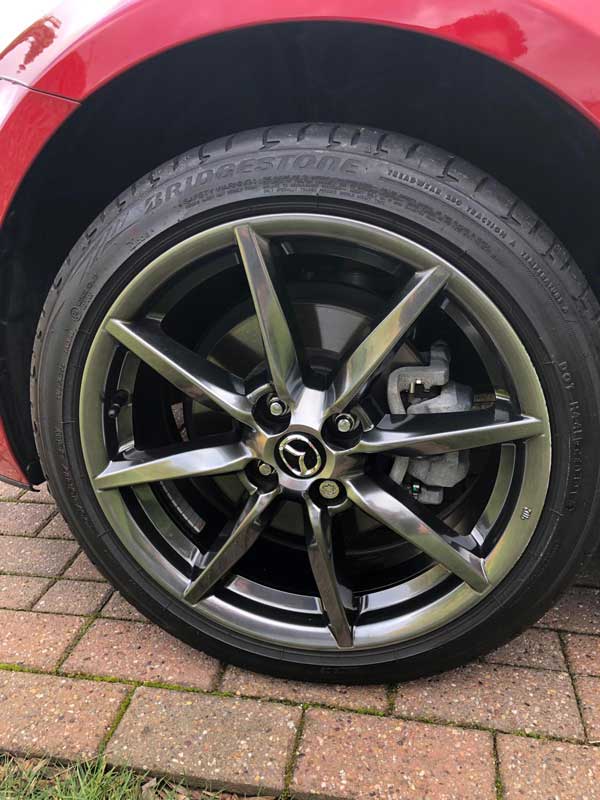 Alloy Wheel Repair and Refurbishment Specialists
---

---
Your alloys go through a lot, the ever changing weather conditions, salt and other minerals on the roads, potholes and other factors. Paying for a brand new set of alloys can be very expensive, so why not opt to have yours repaired instead? Even if they aren't completely damaged. they may have a few marks or scratches on them.

This could have been caused by previous owners of the vehicle or perhaps by a minor lapse in concentration when parking your car. We offer a full refurbishment service to give your alloys a new lease of life, as well as the option of many different paint finishes for your wheels. We are known as the local Nottingham alloy wheel repair specialists, because of our fair prices and fantastic level of service.

To get your alloy wheel repair quote call 07885 407 588 and speak to our friendly Nottingham Scuff Doc team today! We can come to your home or workplace and it will be taken care of in a flash.
---
FAQ's on Mobile Alloy Wheel Repair Nottingham
How Long Does The Process Take For Alloy Wheel Repair Nottingham?
Here at Scuffdoc, we utilise a repair technique that is proven to provide a fantastic finish when performing mobile alloy wheel repair in Nottingham. This process has been designed to help get your car back into brilliant condition as quickly and efficiently as possible. It is for this reason that our alloy wheel repairs only take a few hours to complete.
When Is The Most Common Time To Seek Alloy Wheel Repair Nottingham?
There are three common forms of damage that may lead an individual to seek mobile alloy wheel repair Nottingham. These include dents, scuffs, and chipped alloy wheels. An alloy wheel can become dented after a mishap with a kerb or pothole but more commonly, an alloy wheel is scuffed or chipped. In such cases the damaged area will need to be repainted in order to return it to its previous condition. This is because it is possible for scuffs and kerb damage to cut into the exterior of the wheel, causing deeper damage. Regardless of the type of damage, contact our team today to enquire about our alloy wheel repair service.
What Aftercare Would We Recommend After Alloy Wheel Repair Nottingham?
Once your alloy wheels have been repaired by our team, there are ways of maintaining the finish. Here at Scuffdoc, we recommend regularly washing your alloy wheels in order to keep them clean and free from potentially damaging dirt. That being said, it is important to wait five days before cleaning or applying any form of finish to alloy wheels that have recently been repaired. This is to allow for any paint to cure before any additional finish is added to them.
What Is The Best Cleaner To Use After Alloy Wheel Repair Nottingham?
There are a number of fantastic alloy wheel cleaners on the market to use once wheel repair is completed. From specialist shampoos and polishes to car cleaning products like clay bars, these can all be used to clean alloy wheels. Each will help you keep your alloys clean. Our advice is to avoid cleaners that have an abrasive quality. Some cleaners and polishes have a slightly abrasive quality to help remove small imperfections on the surface of the wheel. Where this can be beneficial in some circumstances, they have to be used very carefully in order to avoid potentially wearing the surface of the alloys down in the long run. Using a non-caustic cleaner will avoid any risk whilst retaining the amazing finish from our mobile alloy wheel repair Nottingham service.
What Is The Cost Of your Mobile Alloy Wheel Repair Nottingham?
Here at Scuffdoc, we specialise in affordable repairs that are designed to get your car back on the road as efficiently as possible. How much it costs to repair your alloy wheels depends on the extent of the damage; however, due to our innovative techniques, we can repair car damage at a fraction of the cost of a traditional body shop, usually resulting in a repair that is cheaper than your car insurance excess. For a full quote, contact our team for more information on our mobile alloy wheel repair Nottingham.