Alloy Wheel Refurbishment Mansfield
---

---
Are your alloy wheels in need of refurbishment? Call Scuff Doc Today! We provide professional and affordable alloy wheel refurbishment in Mansfield. Get your wheels refurbished to have them looking beautiful, shining and new again, just how they are supposed to be!
---
Our alloy wheel refurbishment service starts from as little as from £40. Whether you have a cracked wheel or your rims are damaged we are able to refurbish and straigten out your wheels. To find out more information about our alloy wheel refurbishment in Mansfield call us now on 07884395619 or click the button to request a quote below.
---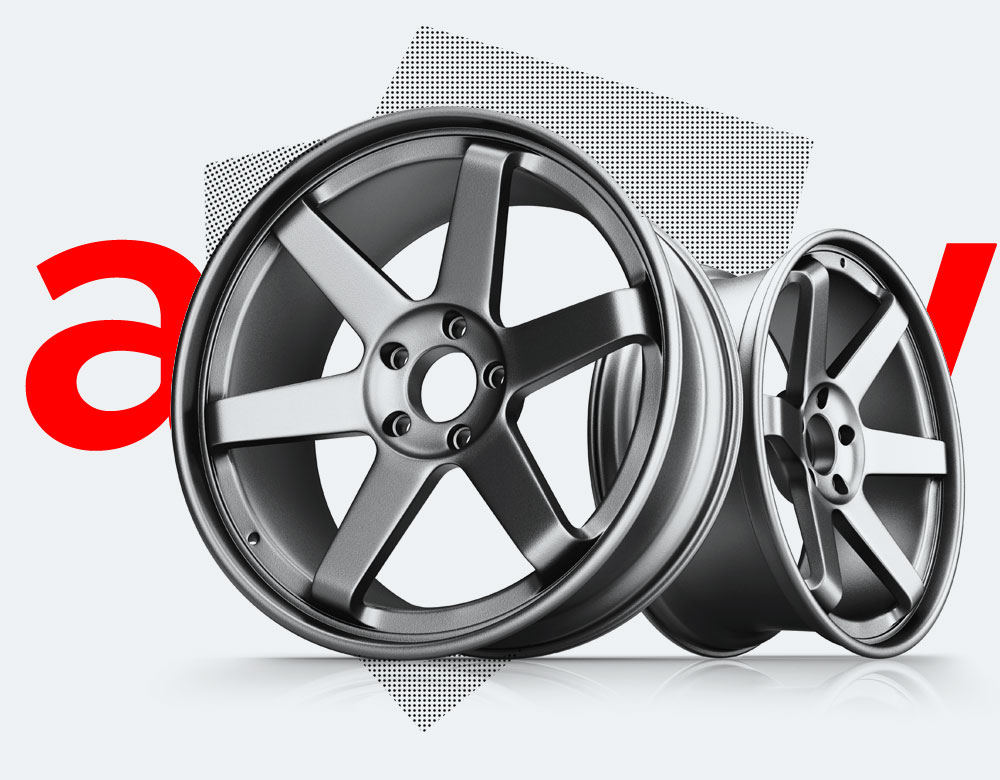 Mobile Alloy Wheel Refurbishment Mansfield
---

---
We understand that life gets hectic sometimes and trying to fit us into your busy schedule may be difficult. This is why we offer a fully mobile alloy wheel refurbishment service in Mansfield! Scuff Doc will drive to you and carry out a repair, refurbishment or straighten your wheel in Mansfield. Contact us today and we can arrange to meet you at home or wherever is more suitable to you.

Our professional team have years of experience in alloy wheel refurbishment and work quickly and efficiently to have all your wheels back on the tarmac ready for your travels. If you have any queries then contact us today! Our friendly Mansfield team will be more than happy to discuss our alloy wheel refurbishment or any other alloy services that we offer.
---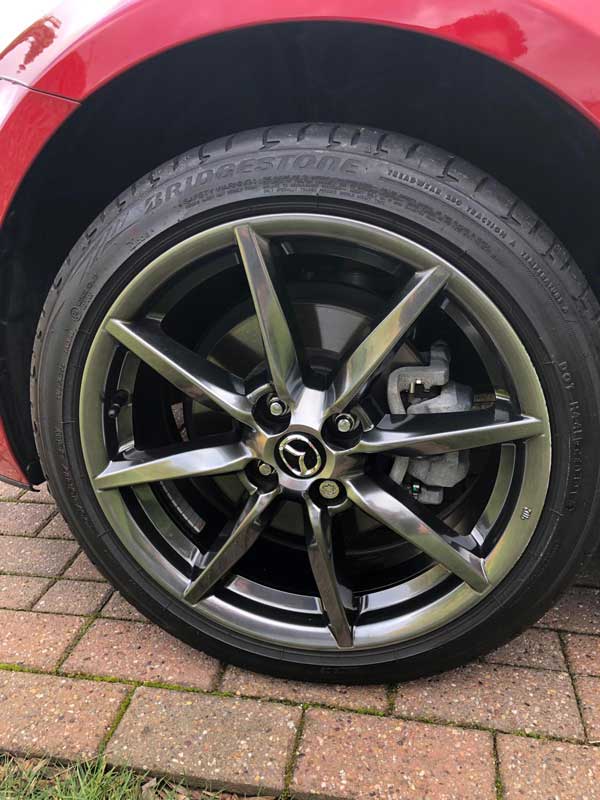 Alloy Wheel Refurbishment Specialists in Mansfield
---

---
Your alloys go through a lot, the ever changing weather conditions, salt and other minerals on the roads, potholes and other factors. Paying for a brand new set of alloys can be very expensive, so why not opt to have yours refurbished instead? Even if yours aren't damaged they may have a few marks or scratches on them.

This may be caused by previous owners of the vehicle or maybe caused by a minor lapse in concentration when parking your car. We offer a full refurbishment service to give your alloys a new lease of life. Our Mansfield team can offer many different paint finishes to your alloy wheels. We offer our alloy wheel repair service at very affordable prices and offer a range of services for your wheels.

To get your alloy wheel refurbishment quote call 07885 407 588 and speak to our friendly Nottingham Scuff Doc team today! We can come to your home or workplace and it will be taken care of in a flash.
---
FAQ's
How Long Does Alloy Wheel Refurbishment Mansfield Take?
In certain circumstances, a vehicle undergoing alloy wheel refurbishment Mansfield can be returned the very same day. In most cases, alloy wheel refurbishment Mansfield should take less than 48 hours to complete. However, this figure all depends on the services you want to be done on your wheels and the damage that has to be repaired. The repair itself should only take a few hours, but the refurbishment will extend the service time. The maximum you will find yourself without your car would be 4 working days, this is all down to the damage and the required refurbishment.
What is Alloy Wheel Refurbishment Mansfield?
Alloy wheel refurbishment Mansfield is the process of repairing and refurbishing alloy wheels on a vehicle. If your vehicle has damaged rims or cracked wheels, this service will take care of those issues. This service will be completed by a professional, helping your wheels return to their original shiny and new state. Alloy wheel refurbishment Mansfield is the ultimate way to repair and refurbish your wheels. Certain chemicals or treatments may be used during this service, all of which will be carefully handled and are proven safe to use by professionals. Call us on 07884395619 with any questions, or to receive your free quote.
How Much is Alloy Wheel Refurbishment Mansfield?
The average cost of alloy wheel refurbishment Mansfield is around £74 for one wheel, with the price increasing to an average of £300 for a full set. The final cost will vary, depending on the size of the wheels and the finish you'd like. For example, single cut diamond wheel refurbishment has an average price of £115. These figures fluctuate from company to company, with some offering more high-end services and therefore higher prices. ScuffDoc offers an affordable alloy wheel refurbishment Mansfield, starting from as little as £30 a wheel. If you are interested in alloy wheel refurbishment Mansfield, contact ScuffDoc today for a free service quote.
Can Alloy Wheel Refurbishment Mansfield Be Done With DIY?
Yes. Light damage to your alloy wheels can be fixed with over-the-counter alloy wheel repair kits. There are an abundance of online tutorials available if you are willing to repairing your own alloy wheels. Whilst DIY alloy wheel repair is cheaper than a professional service, it can take much longer to complete and is very labour intensive. If the repair is not done correctly, you'll end up paying more to fix the initial damage as well as your DIY attempts. We recommend using a professional alloy wheel repair and refurbishment service, for your benefit. Any significant damage is best repaired with alloy wheel refurbishment Mansfield professionals, as it's unlikely you'll own the required equipment necessary for alloy wheel repair and refurbishment. ScuffDoc's expert team of alloy wheel repair technicians will rapidly fix any damage to your alloy wheels, refurbishing them however you see fit.
How Does Alloy Wheel Refurbishment Mansfield Work?
Once your vehicle has been dropped off and left in the capable hands of ScuffDoc's technicians, the alloy wheel refurbishment process can begin. We start with identifying any damage to your alloy wheels, before cleaning any dirt or grime away. Tyres will be masked off as a protective measure, preventing damage to this area. Filler is applied to any scuffs or scratches, before being cured and sanded for paint application. Colour matched spray paint is used for the damaged areas before the wheel is cured again and polished upon completion. Your alloy wheels will now be beautiful, shining and new again, ready to be back on the road.
What Types of Alloy Wheel Refurbishment Mansfield Are There?
Alloy wheel refurbishment Mansfield has a standardised process for the repair, fixing any scuffs or damage to the wheels. However, the finish of an alloy wheel is where you have more choice. Once your alloy wheels have been repaired, you can decide what finish you would like. Your options range from a diamond-cut finish to a powder coating finish. A simple paint and lacquer can be completed with ease and little extra time is needed if you'd prefer nothing too fancy. Powder coating is the most popular choice of alloy wheel refurbishment Mansfield, given its durability and long-lasting finish. Split rims, chrome & wire wheels and anodised wheels are all different types of alloy wheel refurbishment Mansfield available to you. If you're curious about the alloy wheel refurbishment Mansfield services we provide, contact ScuffDoc for more information.
Is Alloy Wheel Refurbishment Mansfield Worth it?
Yes! At ScuffDoc we believe that alloy wheel refurbishment Mansfield is worth the investment for your vehicle. Repairing any damage and scuffs to your alloy wheels can increase their lifespan and improve the appearance of your car. Servicing your alloy wheels saves money in the long run, as whole wheels and rims can be pricey to replace. Alloy wheel refurbishment Mansfield has fantastic designs that complement the look of your vehicle, which is why this service is extremely popular with car enthusiasts. Refurbishing your alloy wheels is also safer, as damage can make the car harder to control and could impact other parts of the vehicle. If you notice damage to your alloy wheels, we strongly recommend alloy wheel refurbishment Mansfield.
How Many Times Can You Refurbish an Alloy Wheel?
Alloy wheels, similar to any other part of a vehicle, can only withstand so much damage before they struggle to do their job. If your alloy wheels are being serviced for the first time there is no need to worry. After the first and second services, the alloy wheel will start to weaken and become compromised. During an alloy wheel refurbishment and repair, the top of the alloy is actually removed from the wheel, ruining its integrity if the process is repeated too many times. Your alloy wheel repair technician will inform you on what is best for your vehicle, as wheel strength differs from car to car. Despite this, ScuffDoc does recommend no more than two alloy wheel repairs per tyre, depending on the type of alloy and the strength of the wheel.